NAB Services provides industrial process consulting and electrical engineering services to a wide range of clients as well as being the UK's sole distributer of the Dataeagle wireless process control network system.
Process Control Systems   


Software engineering (Siemens specialist)

Plant optimisation consultancy


Software design – new installations

Software upgrades – old installations

Electrical / software fault finding

PLC, SCADA & HMI software design
Industrial Wireless Networks   


Dataeagle wireless system supplier

Wireless Profibus network specialist

Cable replacement consultant

Wireless design / commissioning

Ideal for rotating machinery

Ideal for complex cable runs

Ideal for overhead cranes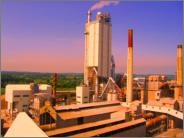 With over 20 years experience in electrical engineering and industrial process control, we can offer advice and services relating to your existing equipment or the very latest computer process control system.
Contact us to see how much value we can add to your industrial process project.